The secrets of a perfect bath or how to reconnect with your feminine energy
2 May 2023 Estimated time: ~2 min.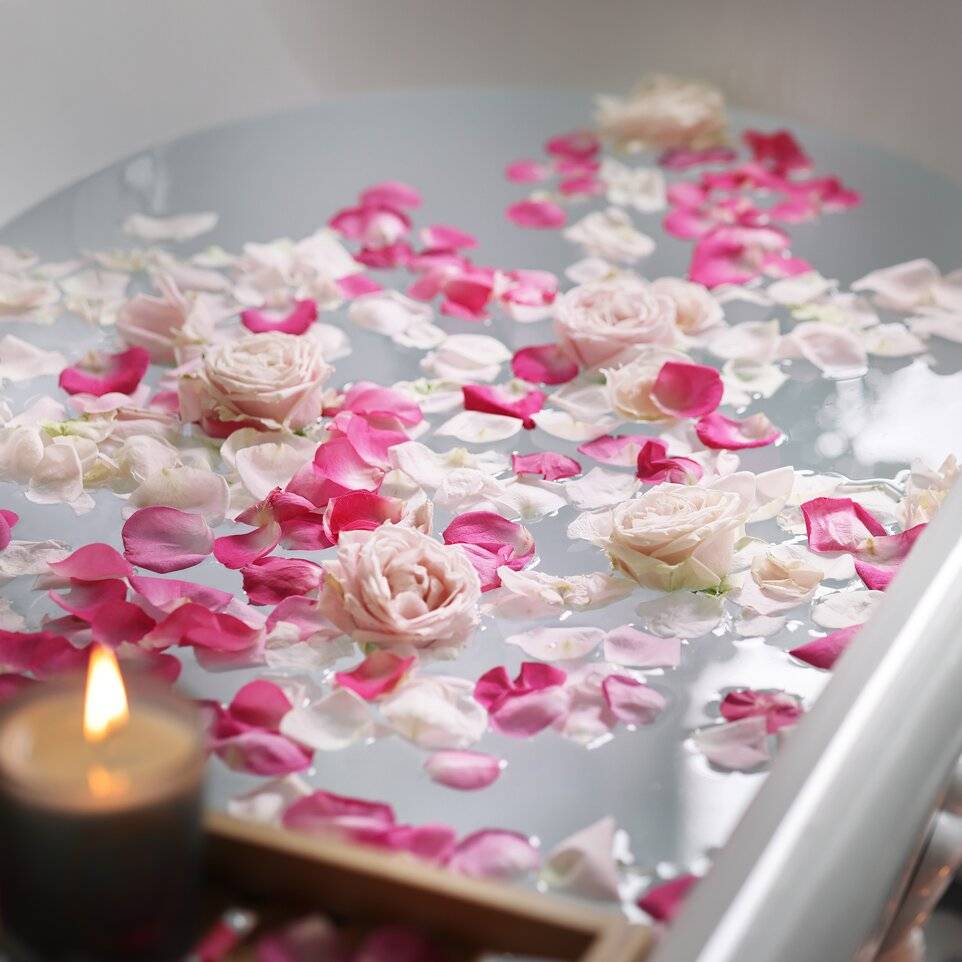 Few things in the world are more relaxing than a hot bath, with scented salts, in the delicate light of some candles that spread warm, inviting aromas. In this romantic picture, where you can hear the muted music, stress clearly has no place!
Secretele unei băi perfecte sau cum să te reconectezi cu energia ta feminină
A relaxing bath is, in fact, a whole ritual through which all your senses are pampered. You don't need a special occasion to create a special setting at home, just a little free time and a great need to relax.
And you also need some scented salts to put in the bathtub. Let the powdered minerals work their magic and invigorate your body, mind and soul while you relax in the tub, experiencing moments of absolute bliss! Not only does it leave your skin very soft and pleasantly scented, but it also soothes your tired muscles and helps you get rid of stress.
Feel the magic!
Close your eyes and lose yourself for a few minutes in this magic! Say a positive mantra, reconnect with your feminine energy. You are beautiful, you are perfect, you are wonderful, you are you! Bring closer your dreams, desires, boldest thoughts, which only your heart knows! Wipe away stress, fears, anxieties with an invisible sponge and think that the warm and fragrant water you are in absorbs everything that stands in the way of your inner growth.
Feel good about yourself, have confidence, forgive yourself for less inspired decisions and you will slowly become a magnet for the appreciation of those around you. Love your body and your imperfections and they will become invisible to everyone else. When you know who you are, others will see you through your eyes!
Love yourself!
A sensual woman accepts her body as it is - what's more, she feels wonderful in her skin! When you are happy with yourself, you will feel much more relaxed, but also really beautiful. So, learn to love yourself with your good and less good. Imperfection is beauty, once said diva Marilyn Monroe...
Sensuality is the general state that envelops you and that you emanate, involuntarily, through all your pores, when you trust yourself. And your skin is your first contact with the outside world. So take care of your skin, pamper it with delicate oils and silky lotions, and it'll be ready for loving touches. Celebrate everyday miracles by experiencing the unique sensation of a velvety caress on your skin!