Top 5 to dos for not gaining weight while on holiday
12 August 2022 Estimated time: ~2 min.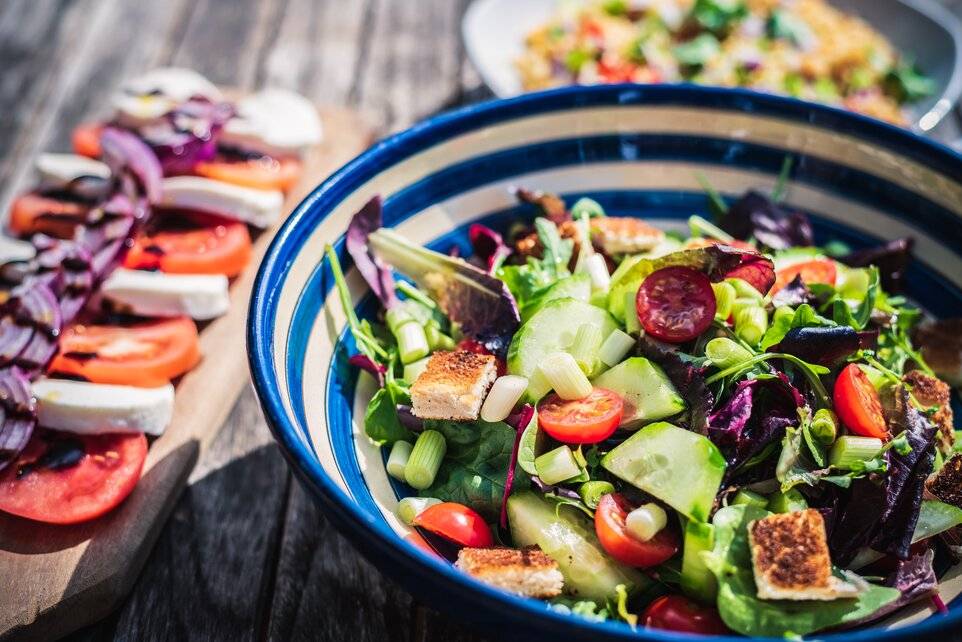 It is not easy to return from vacation without extra weight, especially if you opt for all inclusive, where dozens of goodies tempt you every day. But let΄s see what can be done to avoid them!
For many people, culinary experiences are an important part of the holiday. If you also love food and want to try the local cuisine, when you go to a new destination, keeping the diet at home is a big challenge, if not an impossible desire.
We get rid of stress, deadlines, alarm and worries of all kinds, and the state of relaxation also requires a frappe with lots of cream on the beach. Or two, maybe even three. But also a lot of ice cream. Or french fries with ... anything. Nothing tastier, only that the joy of the seven days will turn, at home, into disappointment, when our favorite clothes will no longer fit us.
What can we do, however, to enjoy both the holiday and a beautiful silhouette:


1. Avoid airport / plane snacks
The care for our figure should start from the airport, nutritionists advise us, because once the diet is out of hand, it will be difficult for us to count what we eat. So, prepare, from home, some healthy snacks (fruits, vegetables, protein bars, hazelnuts, almonds, dried fruits, etc.), not to end up at the airport in pastry shops or fast food restaurants. The same goes for the plane, where we know that we are tempted to opt for sandwiches, chocolate and other high-calorie snacks.
2. Forget about the hotel minibar
Try to avoid the minibar in the hotel room which is always loaded with unhealthy snacks, excessively rich in sugar and salt and not mentioning very expensive! You can go to a local market and buy fresh seasonal fruits and vegetables to keep in the fridge all the time.
3. Watch out what you drink on the beach
If you haven't eaten so much on vacation to justify those extra pounds, think if you didn't exaggerate with the juices and frappe on the beach. Did you know that a frappe with everything (milk, ice cream, toppings) has over 500 Kcal? About as much as a steak with french fries! 
4. Stick with water
Keep your body hydrated by consuming at least a liter and a half of water a day. Fights water retention by limiting the intake of foods rich in salt or simple sugars and, instead of juices, drink water. Eventually choose the sparkly version and add lemon for extra flavor.
5. Don't forget to move
Don't forget that a bit of exercise is essential, even if you just want to get lazy by the sea. Even on a total relaxing holiday you can swim or go hiking. The simple fight against the waves consumes a lot of calories and the walks facilitate digestion and activate the metabolic processes.