Exfoliation in session- why, how, what, when
2 September 2022 Estimated time: ~2 min.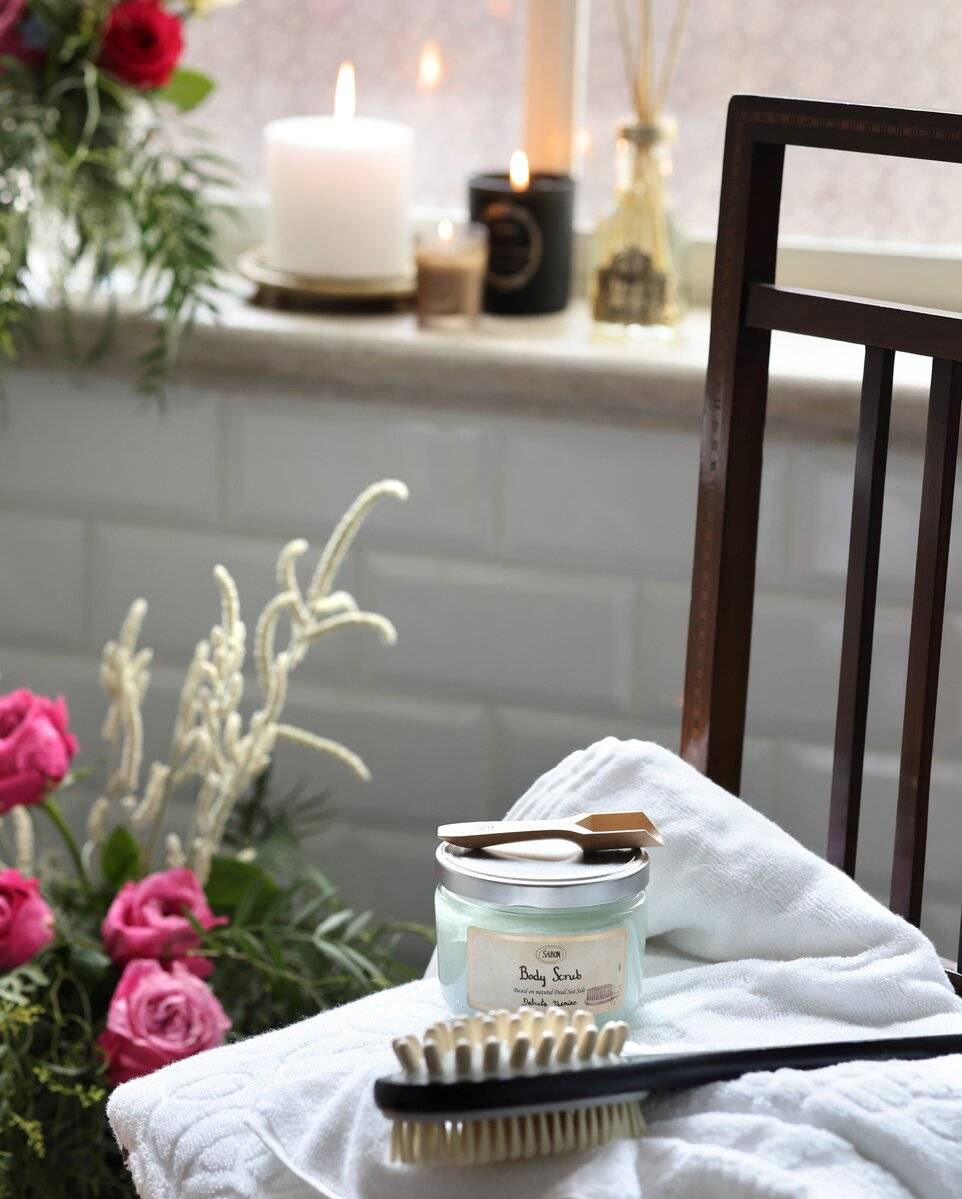 If all summer we relaxed and enjoyed our tanned skin, autumn is the perfect season for exfoliation!
The skin could suffer after a whole summer of humidity, heat, air conditioning, sun, sea, salt and beach oils! Skin cells are renewed every 28 days and it would be ideal that at least once a month we do an exfoliation and/or a thorough face cleansing, but also of the skin of the body, to remove dead cells.
The skin's regeneration process can be slowed down for many reasons (age, hormones, diet, change of season), which could lead to blocked pores, breakouts under the skin, wrinkles or dull-looking skin.
Exfoliation also considerably improves blood circulation, and in this way, the skin will be visibly healthier.
As we get older, the cell regeneration cycle increases from 28 to 45-50 days, so we need to help it regain its shine through mechanical or chemical exfoliation.
There are several types of exfoliation that can only be performed by specialists and are extremely effective and non-invasive, such as: microdermabrasion, ultrasound peeling and AHA acid peeling.
The exfoliation process is also recommended to be done at home, but without aggressing the skin, especially if we have sensitive skin and prone to couperosis. In the latter case, mechanical exfoliation should be avoided!
Some tips for an exfoliation by the book
The best skin care method consists of gentle exfoliation, once a week or even every ten days, combined with care products that help restore and maintain the protective barrier.
Then apply a moisturizing, refreshing mask that calms the skin after exfoliation and you will enjoy a feeling of freshness for days!
Although the sun is still strong, from September you can start including retinol products in your skin care routine, but don't forget SPF 50 every time you leave the house. Retinol accelerates the cell renewal process, regulates sebum secretion and fades pigment spots.
Also remember that a hyaluronic acid serum creates a protective layer on the surface of the skin and retains water, which is extremely important when the temperatures drop!
Don't forget about the skin on your body either, and it would be wonderful if you pampered it with a scrub rich in nourishing oils at least twice a month. It will stay perfectly clean, smooth and velvety like a baby's!