What SPF sunscreen should I use on my child?
22 July 2022 Estimated time: ~2 min.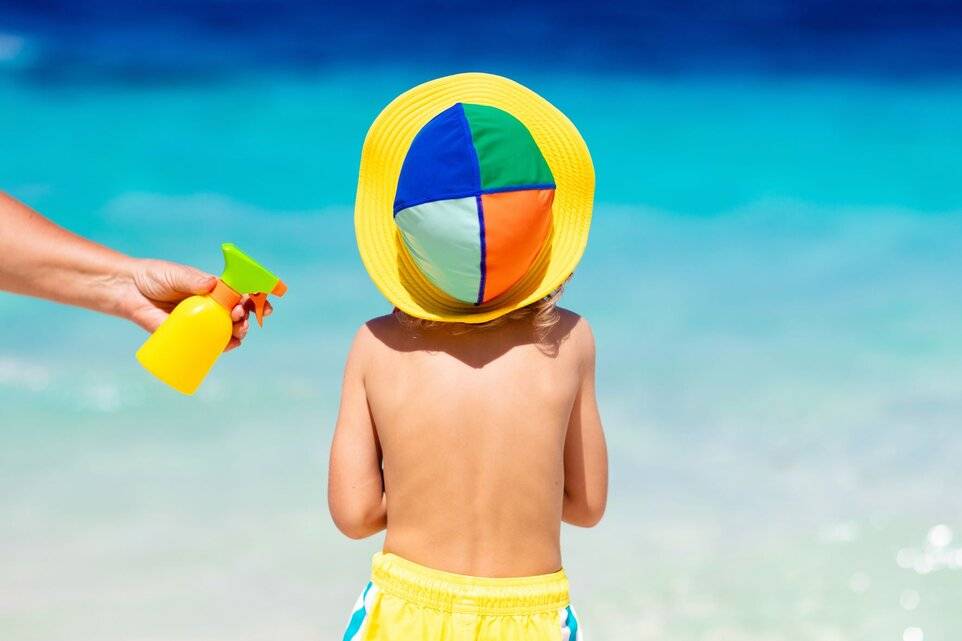 Children's sensitive skin has special needs! That's why there are special sunscreen formulas for them, and their main advantage is their water resistance, so that the little ones can enjoy playing both at sea and on land, with no worries.
Kids need and love the sun! It is the main source of vitamin D, which helps the body absorb the calcium it needs to strengthen bone structure.
A 15-minute exposure to the sun is enough to get the required amount of vitamin D. However, repeated and unprotected exposure to ultraviolet (UV) can cause serious damage to the fine skin of children.
It is not easy to convince a child to accept sunscreen lotions and creams. Once on the beach, the little one wants to go into the water, build sand castles or run after the ball. It is not easy for any parent to apply sunscreen!
First, how do you convince him!
That's why you can use certain tricks! For example, you can tell the little one that the SPF lotion has the role of protecting him, like a shield, just like superheroes wear. Eventually, you give as an example his favorite superhero: Superman also has a suit that helps him be invincible, so does the respective beach lotion.
And if it is colored - in blue, for example, as we find on the market, all the more attractive!
The color of the lotion also helps you to perfectly cover the whole skin of the little one. Of course, the skin does not stay blue. Once massaged, the cream penetrates the skin and provides a shield against radiation. You wouldn't be too far from the truth if you set the example for the little superheroes in the movies!
Only maximum protection
Remember that both babies and older children need maximum sun protection. In fact, most creams and lotions on the market for them have SPF 50+.
It would be ideal to choose photostable dermatocosmetic products, without parabens, alcohol or perfume, with mineral filters for protection against UVA and UVB and necessarily water resistant.
The optimal amount of cream for effective protection is 2 mg / cm² of skin, respectively as a golf ball for the whole body, and if you choose a spray product (spray or oil), 10 to 15 sprays per area are required for to properly protect the skin. In the case of children, sunscreen should be reapplied hourly!
Warning: little babies should not spend more than a few minutes a day in the sun to absorb vitamin D, especially in the first 12 months of life!