Say "bye, bye" to strawberry legs
6 April 2023 Estimated time: ~2 min.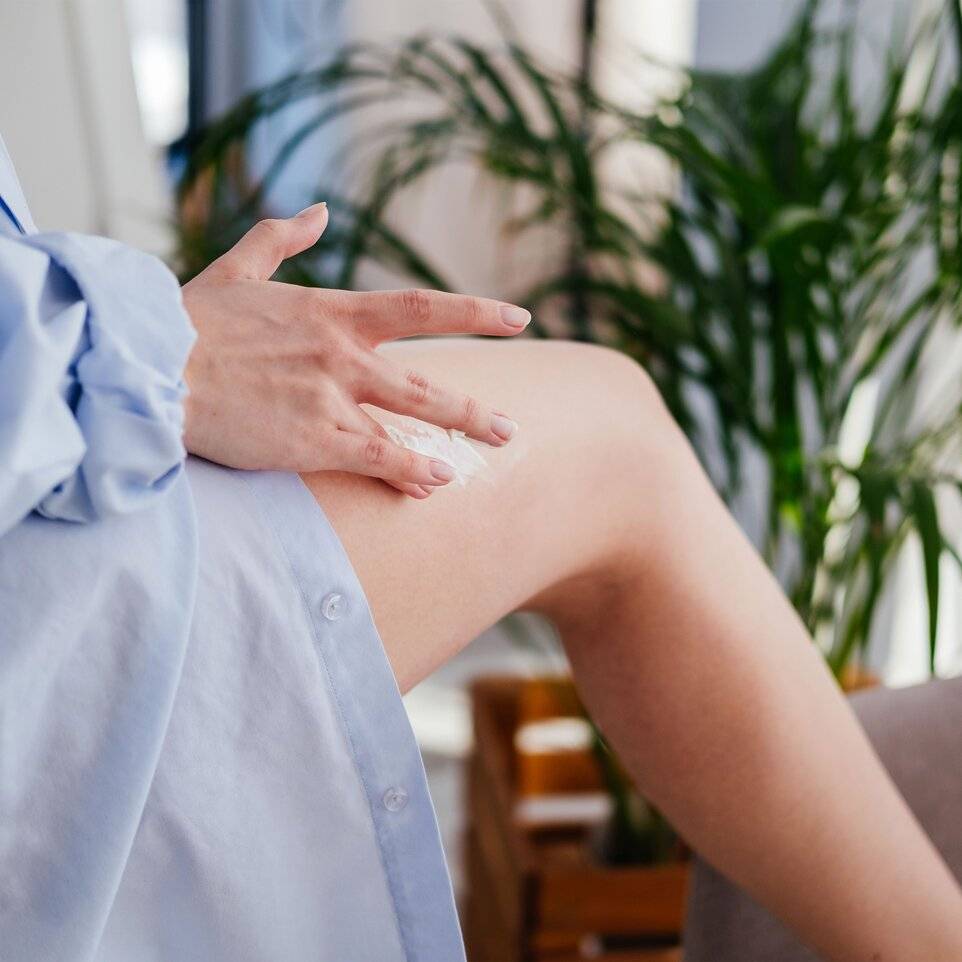 Dry, rough and sometimes scaly skin on the feet has multiple causes, from certain undetected conditions to the use of inappropriate cosmetics. Exfoliation is one of the solutions!
In the cold season, the skin on the legs can become rough to the touch and unsightly, with a scaly, cracked or wrinkled appearance, accompanied by spontaneous peeling. To help your skin shed dead cells, use a body scrub at least once a week.
The scrub is also great if you're dealing with "strawberry skin" on your legs, meaning those little reddish bumps at the level of each hair follicle. This condition can cause the texture of the epidermis to become rough and uneven. These pores, also called open comedones, can contain a mixture of bacteria, oil and dead skin cells and look like strawberry seeds.
The problem can be caused by many conditions, from enlarged pores and keratosis pilaris to folliculitis or irritation after shaving, and exfoliation can be one of the solutions.
Exfoliate gently!
Even if the skin on the legs is not as delicate as that on the face, massage the scrub as gently as possible, do not press or rub the skin. Opt for a revitalizing scrub with menthol crystals and exfoliating pumice granules that help rough skin become smooth again. Your feet will instantly feel invigorated and refreshed, ready for spring steps!
Moisturize deeply!
Pamper your skin and feet with a generous massage with a richly textured foot cream that melts into the skin. Pleasantly scented and enriched with shea butter and sweet almond oil, this cream will leave your legs supple and your soles soft.
At the end, pamper the skin of the legs with a refreshing mist with a 100% natural formula, which offers an incomparable sensation of freshness and a comforting effect that puts even the most tired hiker on his feet!
Tip! Moisturizes the skin from the inside as well, because when the body is properly hydrated, the skin maintains its elasticity and you will get rid of the unpleasant sensation of itching on the calves. A diet that contains antioxidants will help keep your skin in top shape!